If you are tired of the same sexual routine with your partner, you undoubtedly need to try some of the most exciting and arousing erotic games to spice things up in your sex life.
That's is why we've compiled a list of some must-try erotic games below.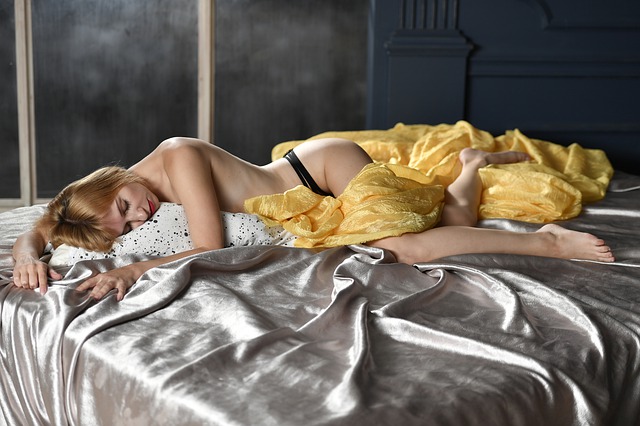 Here Are Some Excellent Erotic Games to Play with Your Partner
Painting on Your Partner's Back
You can consider trying painting on your partner's back sensually and ask him or her to guess what you've painted.
If they answer correctly, you need to do something to excite them each time, such as a long passionate kiss or oral foreplay.
Become Strangers
You can both set a role play as if you're complete strangers and meet for the first time. Afterward, you can make it as a one-night stand hook-up concept with a stranger.
Remember, you need to choose different names to your actual ones, and during sexual intercourse, you are not allowed to make as if you know each other.
Bondage, Blindfold, and Tease
You can consider bondaging your partner's hand and legs and blindfold their eyes. Once this step is done, your partner is all yours, and you can tease him or her as much as you want.
However, you need to remember not to hurt your partner and ensure to set up some boundaries that need not be crossed.
Truth or Dare: Stripper
The truth or dare game here will be different. For example, if your partner answers a "truth" question wrongly, he or she will remove one item, cloth, or accessory from their body. The same rules apply for a "dare"; if they do not complete a "dare," they shall strip things off from their body.
Remember, you are not allowed to touch your partner until both are completely nude.
Here you are, ready to spice things up in your sex life.